Horiba U-50 Series Multi-parameter Meters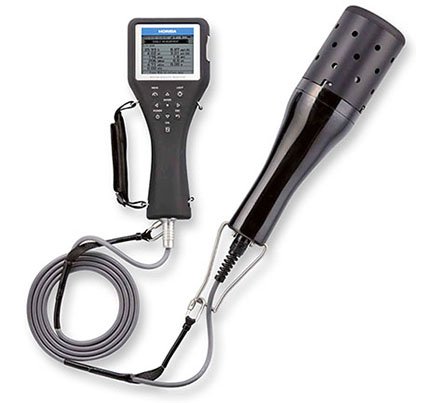 Measure and display 11 parameters simultaneously with newly designed control unit and sensor technology.
Intuitive software assures ease of use and operation efficiency. Experience the durability and performance of a water quality meter that exceeds your expectations in the field testing of groundwater and surface water applications.
Call 1.800.833.7958
Horiba U-50 Series Specifications
Horiba U-50 Series Instruction Manual
Horiba U-50PC Software Instruction Manual
Horiba U-50FC Flow Cell Instruction Manual
Horiba W-22XD & W-23XD Multi-parameter Meters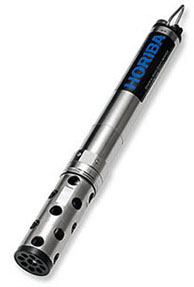 | | |
| --- | --- |
| W-22XD Probe | W-23XD Probe |
This system is optimal for assessment and testing of the water quality of sea water, river water, dams, well water, ground water, city water, storm water run-off, lakes, ponds, and fish farms. Horiba's sensor design, which has been developed over the course of many years, is housed in a 47mm diameter sensor probe. Horiba's sensor advances broaden application options in pressurized conditions and continuous monitoring while offering high precision and simultaneous measurement of as many as 13 parameters.
Call 1.800.833.7958
Horiba W-22XD & W-23XD Specifications
Horiba W-22XD & W-23XD Operation Manual