Oil/Water Separators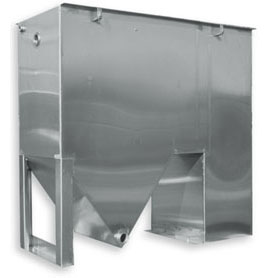 Geotech offers Oil/Water Separators for separation treatment of groundwater from free phase LNAPL and DNAPL contaminants.
Compact size
High surface area
Solids storage
Optional integral oil storage
Low maintenance cost
Easily cleaned through removable vapor tight cover
No moving parts
No power consumption
No consumable wearing elements
Removes 99.9% of oil droplets 20 microns and larger
Meets both EPA method 413.2 and European Standard EN 858-1 (99.9% removal of free oil)
Self cleaning and anti-plugging properties
Call 1.800.833.7958
Geotech LO-PRO™ Air Strippers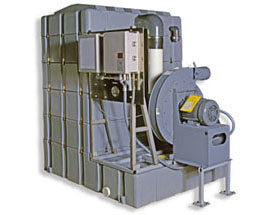 Air stripping is widely used to remove volatile contaminants from groundwater. Geotech LO-PRO™ Air Stripper Models II and III are highly efficient water treatment systems that can remove up to 99.99% of many volatile organic compounds (VOC's) from water.
Systems are self-contained for use in limited space applications.
GAC-L Filter Liquid Phase
Carbon Media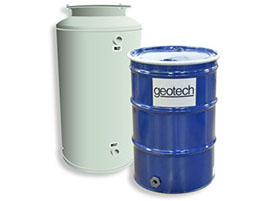 GAC-L 250-2000 lb. Vessel
and GAC-L 100-400 lb. Vessel
The GAC-L filter is a media filter vessel designed to treat liquid streams. While the typical design application is activated carbon adsorbent unit, the filter can easily accommodate many media types.
Dissolved Organic Removal (Activated Carbon)
Suspended Solids Removal (Sand Filter)
Dissolved Minerals (Softener Resin)
Oil and Grease Removal (Organo-Clays)
Dissolved and Precipitated Metals Removal
Special Organics (Resin/Carbon Blend)
Catalytic Reactor (Chlorine and Peroxide Removal)
Bio-Remediation Contactor Unit
Call Geotech for larger systems
Call 1.800.833.7958
GAC-L Filter 100-400 lb. Specifications
GAC-L Filter 250-2000 lb. Specifications