YSI Profiler
Ideal for Ponds, Lakes, Reservoirs, and
Certain Coastal Applications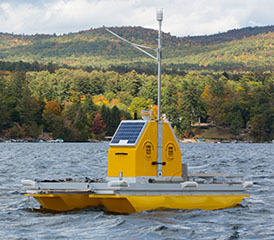 The 6951 Pontoon Vertical Profiling System offers user-programmable sample intervals, redundant error recovery logic that recovers automatically, and is compatible with all YSI EXO and 6-Series sondes equipped with depth. The profiler systems provide reliable, fully-automated data collection. The profiling systems also come with rugged, non-corrosive mechanical winch and drive mechanism, Profile Wizard software for easy set-up and deployment, Profile data analysis and export software, user selectable sample intervals, optional meteorological package, and several wireless data transmission options.
Call 1.800.833.7958
YSI Buoy Monitoring Systems
From low cost, single person systems to
coastal platforms
EMM25
SONDE SPAR is a low cost, single person deployable buoy that accepts any YSI EXO, 6-Series Sonde or 3rd party device.
EMM68
Just two people needed to lift this buoy into place reducing deployment and maintenance costs. The entire system installs without divers, allowing for complete serviceability from a small boat or watercraft. A buoy that is secure and difficult to steal or vandalize.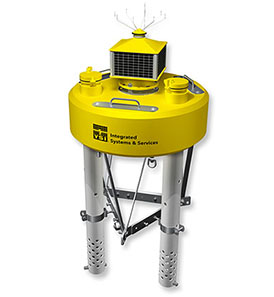 EMM150
Designed for quick deployment, the EMM150's light weight and compact size provides a secure monitoring solution to collect data in waters that were previously out of reach. The system can be lifted into place by two people, and installed without divers.
EMM350
EMM350 PISCES is a lightweight pontoon platform that supports water quality, water velocity, and meteorological sensors, as well as computer logging systems and is ideal for coastal, estuary, river and lake monitoring.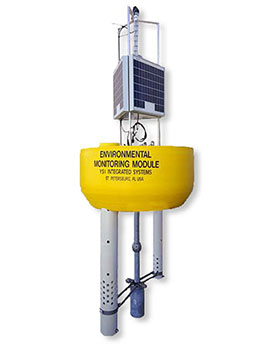 EMM700
With more free-board and greater load capacity, this buoy supports a wide array of water quality instrumentation and other systems. Heavy-duty, lightweight foam hull withstands collisions and harsh conditions in lakes, ponds, rivers, reservoirs, and near coastal applications. This buoy is Met capable.
Call 1.800.833.7958
YSI i3XO EcoMapper AUV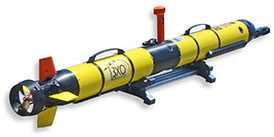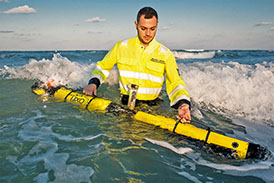 The next generation of autonomous water quality vehicles. The i3XO EcoMapper generates high-resolution maps of water quality, water currents, bathymetry, and sonar imagery.
The i3XO AUV will provide high resolution water quality data, side scan sonar imaging, downward looking current profiling, and bathymetric surveying. Used by government agencies, military, universities, contractors, and private organizations, the versatility of the i3XO is perfect for all your monitoring requirements.
Features:
One person deployable system
Intuitive Point and Click mission planning (user defined or predefined patterns)
Geo-referenced data
Up to 8 water quality parameters (4 sensor ports - using EXO1 Multiparameter Sonde)
Bottom mapping and water column profiling
Operating depth of up to 100 meters
Complete wide-area surveys without the use of a boat
Call 1.800.833.7958
YSI HyCat
Autonomous Surface Vehicle for Remote
Monitoring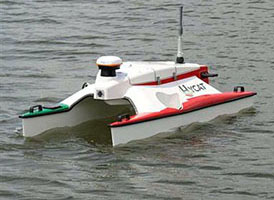 Multiple Sensors, One Complete Solution: The HYCAT Autonomous Surface Vehicle (ASV) is the newest element in the Xylem brand Autonomous and Remote Vehicle Monitoring Solutions. Sensors have plug-and-play capabilities, allowing the HYCAT to be customized to your specific site needs. The HYCAT can also be easily deployed with two people in remote locations, not requiring ramp/dock launch access.
HyCat Capabilities Include:
Water Quality
Side Scan Sonar
Bathymetry
Real-Time Positioning
Water Velocity
Depth Measurement
Remote Data Acquisition
Call 1.800.833.7958
Not sure which YSI Buoy is best for your application?

Go to the YSI
Buoy-Selection-Guide
for help in matching your interests.
Geotech is a YSI Representative for Monitoring Buoys, Platforms, and Autonomous Systems
For customers in Colorado, New Mexico, Utah and Wyoming
In addition to carrying these product lines, Geotech is a certified service center for YSI Monitoring Buoys, Platforms, and Autonomous Systems.
Our main office and service center, located in Denver, Colorado, puts us in close contact with customers in this region.