Ion Science GasCheck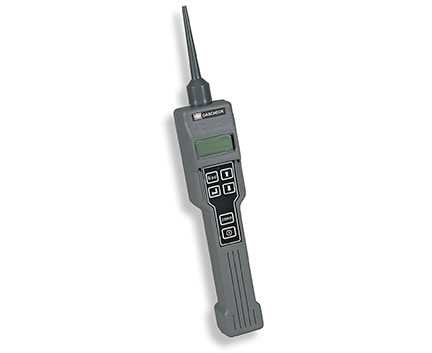 GasCheck handheld gas leak detectors provide stable, repeatable readings of multiple gases and gas mixtures. Featuring an advanced micro thermal conductivity sensor, GasCheck effectively detects many gases in ultra-low concentrations.
Available in four models; G1, G2, G3, and Tesla
Fast, accurate leak detection
Simple one handed operation
Particular sensitive to ammonia, argon, butane, helium, hydrogen, and SF6
Auto ambient air calibration
Easily upgrade without returning to factory
2 year warranty - when registered online
Call 1.800.833.7958
Ion Science GasCheck Specifications
Ion Science GasCheck G Instrument User Manual
Ion Science GasCheck Tesla Instrument User Manual
Ion Science GasCheck 5000is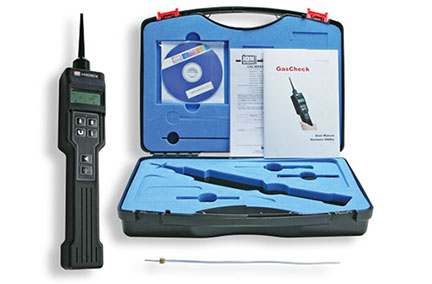 Designed specifically for the search and location of flammable gas leaks, GasCheck Intrinsically Safe models detect almost any known gas or gas mixture. Their micro-thermal conductivity sensor responds rapidly to the smallest of leaks.
Advanced software features of the 5000is include data logging with a date and time stamp, a choice of readout units ppm or ml/sec, and an adjustable alarm level.
Call 1.800.833.7958
Ion Science GasCheck 5000is Specifications
Ion Science GasCheck 5000is User Manual