RAE MiniRAE 3000 and
ppbRAE 3000


The MiniRAE 3000 and ppbRAE 3000 are the most advanced handheld volatile organic compound (VOC) monitors on the market. Their photoionization detector's (PID) extended range of 0 to 15,000 ppm (1 ppb to 10,000 ppm – ppbRAE 3000) make them ideal instruments for industrial hygiene, leak detection and HazMat.
Call 1.800.833.7958
MiniRAE 3000 & ppbRAE 3000 Specifications
RAE MiniRAE 3000 User's Guide
RAE ppbRAE 3000 User's Guide
Basic Operation Pocket Reference
Ion Science PhoCheck Tiger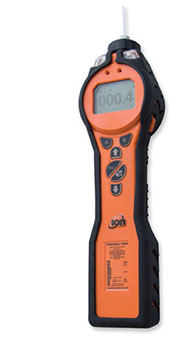 PhoCheck Tiger is the most advanced handheld photoionization detector (PID) with the widest measurement range on the market for volatile organic compounds (VOCs).
The PhoCheck Tiger is fully upgradeable with multiple functions from which to choose. The instrument can be used across a wide range of industries and applications including environmental, petrochemical, hazmat and confined space entry.
Call 1.800.833.7958
Ion Science PhoCheck Tiger Specifications
PhoCheck Tiger Instrument User Manual
RAE UltraRAE 3000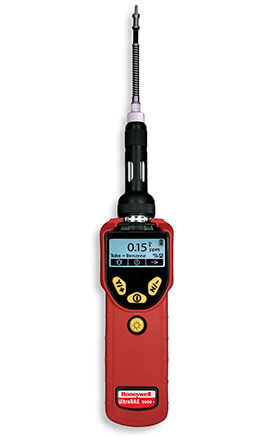 The UltraRAE 3000 is the most advanced compound-specific monitor on the market. Its Photoionization Detector's (PID) extended range of 0.05 to 10,000 ppm in VOC mode and 50 ppb to 200 ppm in benzene-specific mode makes it an ideal instrument for applications from entry pre-screening during refinery and plant maintenance to hazardous material response, marine spill response and refinery down-stream monitoring.
Call 1.800.833.7958
RAE UltraRAE 3000 Specifications
RAE UltraRAE 3000 User's Guide