Landtec GEM™ 5000
Portable Gas Analyzer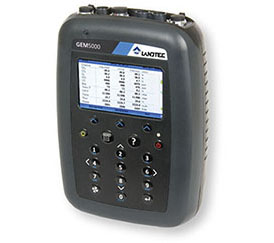 The GEM™ 5000 is designed specifically for use on landfills to monitor Landfill Gas (LFG) collection and control systems. The GEM™ 5000 samples and analyzes the methane, carbon dioxide and oxygen content of landfill gas with options for additional analysis.
Measures % CH4, CO2 and O2 Volume, static pressure and differential pressure
Calculates balance gas, flow (SCFM) and calorific value
Six times more accurate and twice as fast
Lighter and more compact
Certified intrinsically safe for landfill use
Calibrated to ISO/IEC 17025
CO and H2S (on Plus models only)
3-year warranty with optional service plan
NEW annual recommended factory service
Available with GPS and additional gas detection
Call 1.800.833.7958
Landtec GEM 5000 Specifications
Landtec GEM 5000 Operating Manual
RKI Eagle 2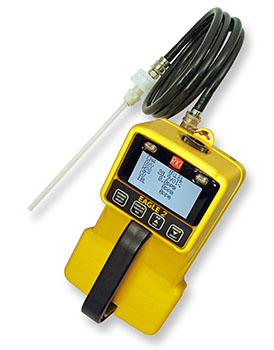 The Eagle 2 is the next generation portable landfill gas meter capable of measuring up to six gas combinations in real-time. Geotech offers many versions of the Eagle 2, which can be customized in terms of the sensors included. Select from some of the more common Eagle 2 configurations for landfill gas detection.
CH4 (IR Auto Ranging %LEL/%Vol)/O2/CO2
(IR 0-60%)
CH4 (IR Auto Ranging %LEL/%Vol)
/O2/CO/CO2(IR 0-60%)
CH4 (IR Auto Ranging %LEL/%Vol)
/O2/H2S/CO2 (IR 0-60%)
CH4 (IR Auto Ranging %LEL/%Vol)
/O2/H2S/CO/CO2 (IR 0-60%)
Call 1.800.833.7958
RKI Eagle 2 Specifications
RKI Eagle 2 Operator's Manual
RKI Eagle 2 Quick Reference Guide
Ion Science GasClam® 2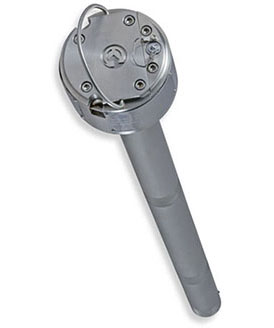 The GasClam® 2 is the first in-situ borehole gas meter suitable for detecting a wide range of gasses commonly found in environmental boreholes. Intended for dedicated applications, measurements are logged at user-defined intervals and can be viewed within the GasClam software or exported for analysis in Excel or csv supported applications.
Quickly and securely installs in 2 inch monitoring wells
Available Lithium battery for unattended monitoring up to 3 months
Intrinsically Safe (ATEX, ICEX and CSA)
IP-68 Rated
Interval data logging and snap shot gas concentrations
Call 1.800.833.7958
Ion Science GasClam 2 Specifications
Ion Science GasClam 2 Instrument Manual
Ion Science GasClam 2 Ex II 2G Certificate
Ion Science GasClam 2 IECEx Certificate