Geotech Portable Turbidity Meter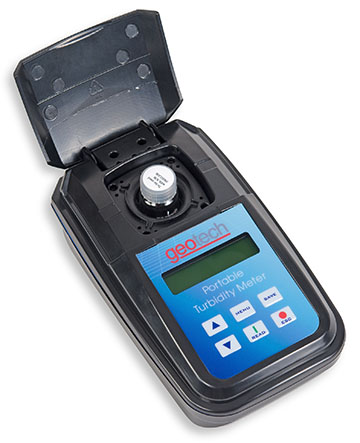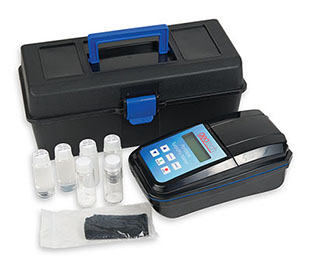 Geotech's Portable Turbidity Meter is designed to withstand the rigor of field analysis with laboratory precision and repeatability. The large membrane keypad makes operating the instrument simple when wearing gloves. The bright display can be viewed in varying light conditions.
Longest lasting lamps
Light source: White light or infrared
Shock proof, water proof and it floats in water, even with the lid open
Multiple calibration modes
Password protection that limits individual user access
Data logger includes 1000 data sets
LaMotte 2020t & 2020i
Portable Turbidity Meters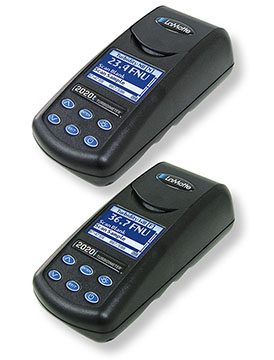 The 2020t and 2020i turbidity meters are two of the most innovative, waterproof, handheld meters available. These instruments feature a multi-detector optical configuration that assures long-term stability and a radiometric mode for pinpoint range detection – ideally suited for low-level drinking water applications, mid-range industrial, and high-range environmental applications.
Call 1.800.833.7958
LaMotte 2020t and 2020i Specifications
LaMotte 2020t and 2020i Manual
HF Scientific
MicroTPI & MicroTPW
Handheld Turbidimeters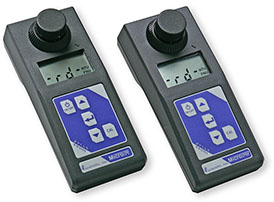 Designed to provide the ease of portability needed in the field with rugged durability. The MicroTPI and MicroTPW are a "must have" for anyone monitoring turbidity on the go. The shock-resistant carrying case holds everything needed for field operation while the instrument itself removes easily to go wherever you need it. With resolution of 0.01 NTU and an extended range to 1,100 NTU, the MicroTPI & TPW Handheld Turbidimeters are perfect for field use.
Call 1.800.833.7958
MicroTPI & MicroTPW Specifications
MicroTPI & MicroTPW Owners Manual
Hach 2100Q & 2100Qis
Portable Turbidimeters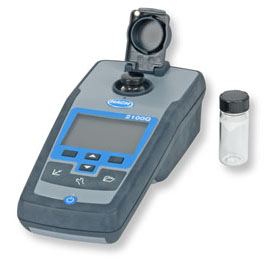 Hach Portable Turbidimeters offer a combination of advanced features, such as assisted calibration, simplified data transfer, and measurement innovation, for the most accurate results every time.
Call 1.800.833.7958
Hach 2100Q and 2100Qis Specifications
Hach 2100Q and 2100Qis User Manual
Hach 2100Q and 2100Qis Basic User Manual
Thermo Scientific Orion
AQUAfast IV AQ4500
Turbidimeter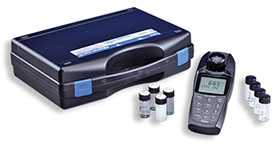 The Orion AQ4500 Turbidimeter offers advanced features not available on any other benchtop or portable turbidimeter. The AQ4500 offers a dual source LED which allows readings that comply with both EPA 180.1 and ISO 7027. This portable field unit is truly IP67 waterproof with typical battery life over 1000 hours on one set of batteries and datalog capacity of 100 points which can later be downloaded to a printer or computer. The AQ4500 accepts 24 mm cuvettes and comes with a two year warranty.
Call 1.800.833.7958
AQUAfast IV AQ4500 Specifications
AQUAfast IV AQ4500 Instruction Manual