Geotech Geosub 2 Pump
and Controller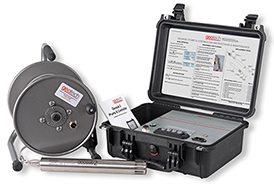 This stainless steel sampling pump is the most versatile single stage DC pump in the industry. Designed with all stainless steel components, the Geosub 2 allows you to sample with confidence even in the harshest well conditions. The Geosub 2 operates with the Geotech Geosub 2 Controller.

Call 1.800.833.7958
Grundfos Redi-Flo2®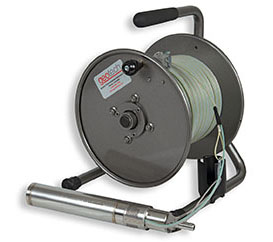 The Grundfos Redi-Flo2® with Variable Frequency Drive does it all with precise control. A wide performance range of high flow rates for purging and precision low flow sampling from the same pump. Designed and built for long-term deployment in dedicated monitoring wells, or as a portable system.
Call 1.800.833.7958
Grundfos Redi-Flo2 Specifications
Redi-Flo2 & Geotech VFD Systems Installation & Operation Manual
Geotech Variable Frequency Drive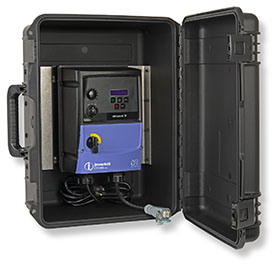 The Geotech Variable Frequency Drive (VFD) is designed to operate and protect the Redi-Flo2® pump. With the turn of a knob, an operator can precisely control the discharge flow rate from the pump from 8 GPM (30 LPM) to 100 milliliters per minute, to depths down to 280 feet (85m).
Call 1.800.833.7958