Geotech Disposable Geobailers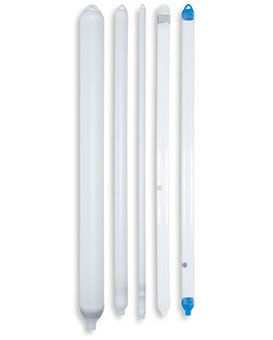 Biodegradable and heavy weight come standard with Geotech Disposable Geobailers. With many sizes, materials and optional accessories, you can order a bailer for a variety of well diameters or volumes. Disposable fluoropolymer bailers are available. Manufactured to comply with US EPA specifications and individually packaged to protect sample integrity.
Accessories for Geotech Disposable Bailers include a product sampler for floating hydrocarbons and a VOC sampler that uses a unique design that allows sample transfer to VOA vials with minimal loss of VOCs.
Geotech Reusable Geobailers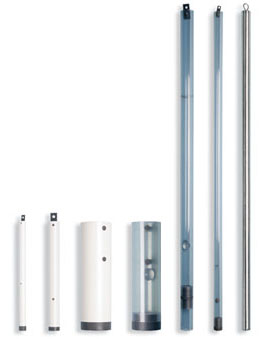 Durable PVC and stainless steel bailers are rugged enough for well development and are easily decontaminated between wells, or can be dedicated to a given well.
Geotech Reusable Geobailers are available in many configurations to meet your specific sampling needs.
Fluoropolymer Reusable Bailers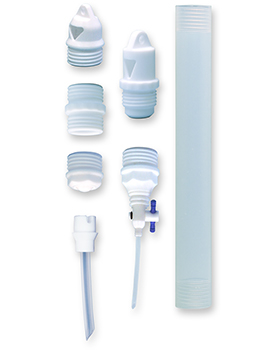 The USGS and EPA recommends chemically inert fluoropolymer bailers for any type of groundwater sampling or purging with bailers. It is the material of choice when sampling for volatile organic compounds (VOCs). Fluoropolymer bailers are easy to decontaminate for re-use later. Our bailers are available with a complete set of interchangeable components, also made from fluoropolymer.